Our Featured Visual Artist
The Art Of Bethany Marie Harris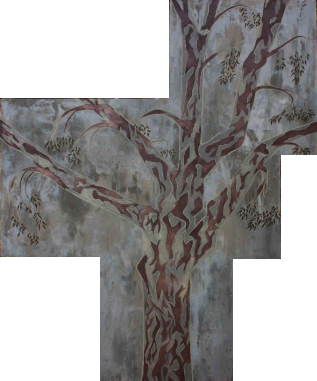 >>>>Return To Main Gallery
"Peaceful Moment"
$700.00
Type Of Medium:
"Mixed Media" Painting
Dimensions:
44" x 57" (With An Irregular Abstract Unique Shape)
Title Of Art:
"Peaceful Moment"
Quote From The Artist:
"

This painting creates a calm mood and unique design to any room."

History Of This

Painting: This original shaped canvas is one of a kind.

Artist Description & Words About This Painting: Peaceful Moment speaks for itself.

Buy Now!
For Customer Service: (800) 300-8445


Concert Art Shows
A Saint Pierre Production
In The Cultural Arts District
Downtown Ventura, California




FEATURED PAINTINGS
Our Artists :: Our Shows

Outstanding achievements in the community.
Amazing presentations in the Concert Art Shows.
Excellent art with unique style and creativity.
The Concert Art Shows are produced by Saint Pierre & based in Downtown Ventura in the Cultural Arts District. Established in 2009, our mission is the convergence of the visual arts & the performing arts together. The shows started touring on the road throughout Southern California in 2012. Enjoy gourmet dinner and drinks for your pleasure. Proceeds benefit the artists and our non- profit cause: Music & Art For Youth". The stage, the art, and our venue are pictured above. "Every Concert Is An Art Show".