Music And Art For Youth Nomination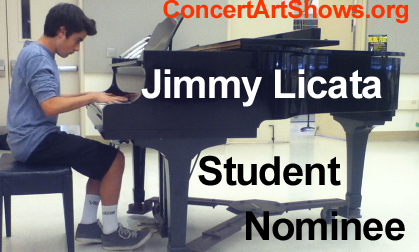 The Jimmy Licata Scholarship Letter
Dear Music and Art Committee Members,
My name is Jimmy Licata and I would love to be the person that receives the scholarship. Music is both my passion and my lifestyle. I use it throughout the day constantly. The reason why I picked music over any other hobby, like sports for an example, is that music is something that you are able to do for all of your life. With sports like football, baseball, or basketball, you can only play that professionally until you are in your maybe late 30's or early 40's. My grandfather is 85 and he still picks up his saxophone and plays it very well. My main instrument is piano. I have just started my 4th year playing and I absolutely love it.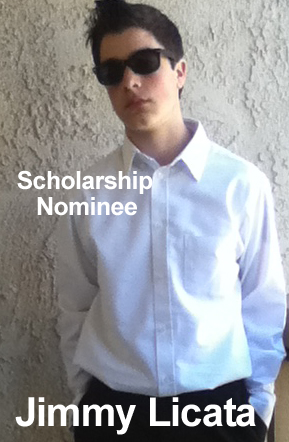 Currently, I am playing trumpet in the Concert Band at Ventura High School but I plan on auditioning at the end of the year to play piano for the Wind Ensemble there. The reason why I chose piano is because it is the best of both worlds clef wise. With most instrument, with the exception of the viola, you have to choose whether you want to be a treble or bass clef instrument, but piano does BOTH! And I love that! My dream is going to the Juilliard School in New York and receiving my bachelors degree in music. After graduating from there, my next plan would be to play piano for a philharmonic somewhere while doing composition on the side. I am also currently trying to write some music of my own, but it is definitely coming along little by little, piece by piece. If I could get this scholarship, it would surely be a life changing experience for me and my family. Tuition for college has been a bit difficult lately, especially trying to find a college with a decent music program. That's why I want this scholarship. It would open up so many doors and give me so many wonderful opportunities. I have listed some of the information that you required aside from the essay. Thank you very much!
Sincerely, Jimmy Licata


Concert Art Shows
a Saint Pierre Production
In The Cultural Arts

A Big "Help The Kids" Opportunity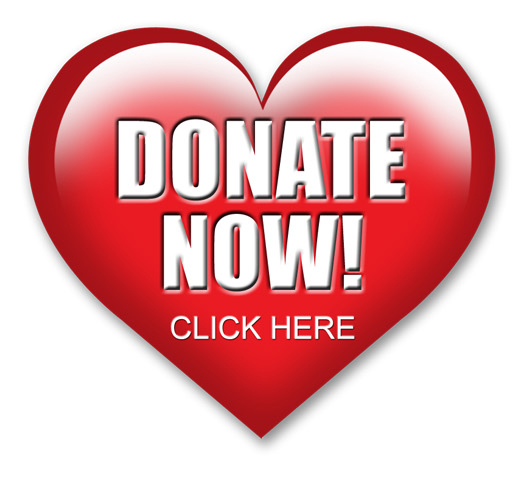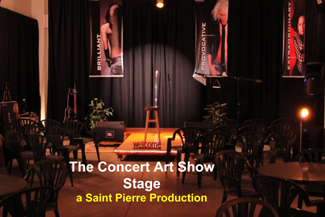 CONCERT ART SHOWS: We are proud to present our non-profit organization 501 (c) (3). Every show is for the worthy cause that benefits the artists and helps needy kids! Audiences relax and enjoy our art exhibits and live performances. Donations raise funds for needy kid scholarships through accelerated education in the visual & performing arts. These extraordinarily gifted youth are 9- 19 years old. The shows feature emerging opportunities to introduce gifted entertainment to the community. The demographic of fans, friends, family, and concert-goers extends from Los Angeles to Santa Barbara. Our main base is primarily from greater Ventura County. We encourage all to come enjoy the events. Thank you for your support.