Featured Visual Artist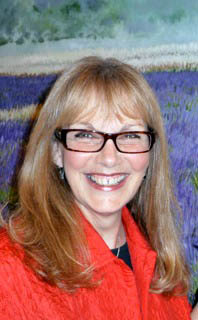 "THE SCENIC VISUAL ART
OF VIRGINIA BEALE
featuring one the greatest artists on PLANET EARTH. See life size art with amazing depth and contrast. You will experience time travel into the amazing places and scenes as transformed into Virginia's art. Her work is just awaiting for your enjoyment. Her beautiful unique local scenic oil paintings are featured in captivating tasteful viewing opportunities. The ambiance of the art gives you tingles... The presentation lights up your day in the spirit of art. She is an emerging and leading visual art, featuring

Virginia Beale

, Professional Artist.
BIOGRAPHY Virginia Beale began painting in 2005. To expand her knowledge of the
techniques of oil painting, she enrolled in art class in Ojai. She soon realized that,
in order to grow, she should take more comprehensive classes. In the spring of 2005,
she enrolled in Bob Moskowitz's beginning painting class at Ventura College.
She learned a lot and has continued to take classes. Her desire as an artist is to take
the viewer to a beautiful place and remind the viewer of the beauty that surrounds us
wherever we may live. During this time she has had many accomplishments.


EXHIBITS & AWARDS
Recipient of the Bonita McFarland Scholarship 2006
Ventura College Merit Award 2006
Ventura College Award of Excellence 2006
Ventura College Honorable Mention 2010
71 Palm Show 2009
Ventura City Art Walk 2006, 2007, 2008, 2009
Buenaventura Art Association Solo Show 2007
Buenaventura Art Association Award of Merit 2009
Buenaventura Art Association Best in Show 2009
Santa Paula 73rd Art & Photography Exhibit 2010
1st Place Peoples Choice Award
2nd Place Judges Award
Douglas Shively Award of Excellence

Her exhibits include Concert Art Shows, Saint John's Hospital, Buenaventura Art Gallery and Ventura College, as well as many private collections.

>>>>See Current Exhibit Hours And Show Listings
***all art on line and at our concerts are subject to prior sale
Concert Art Shows
A Saint Pierre Production
In The Cultural Arts


It is with great pleasure that we bring you the wonderful visual artists and their works at our On- Line Gallery. We have come to know and love their art... Enjoy.

Outstanding achievements in the community.
Amazing presentations in the Concert Art Shows.
Excellent art with unique style and creativity.
The Concert Art Shows are produced by Saint Pierre with the cultural arts in Ventura. Established in 2009, our mission is the convergence of the visual arts & the performing arts together. Our efforts benefit the artists and our fund raising cause: Music And Art For Youth" by helping the kids. The stage, the art, and our venue are pictured above. "Every Concert Is An Art Show".