Show Host & Performing Artist
SAINT PIERRE***
Singer Songwriter Arranger presents original vocal songs and ambient master guitar originals in performance that demonstrate & entertain with his life's interesting musical experiences. He also arranges many of the nostalgic songs that everyone loves, The psychedelic creativity always brings the music to heavenly places for all the audience to enjoy. Any show... at any place... at any time... It is sure to be a pure entertaining show. All the show proceeds go to needy kid artists at Music And Art For Youth.
>>>Click Here To Book Saint Pierre >>>See Saint Pierre's Amazing Guitars >>>See More Of Saint Pierre
02:49 MINUTE MUSIC VIDEO

04:30 MINUTE MUSIC VIDEO

02:07 MINUTE MUSIC VIDEO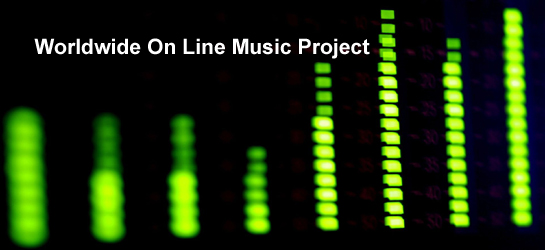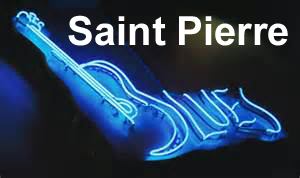 Saint Pierre Music Video "Ambient Muse"

The Ambient Master Guitars Show: featuring a very cool collective of master guitar instrumental & AMAZING VOCAL original arrangements, PLUS COVERS OF MILLION DOLLAR RECORDS LIKE YOU'VE NEVER HEARD THEM BEFORE. The live performance & music excels in artistic and eclectic sounds that are captured through Saint Pierre's state of the art amplification sound systems; further enhanced by ambient amber lighting & stage backdrops that include abstract art works. Enjoy the original arrangements from Saint Pierre's latest ambient album, including "Tropical Sunday", "Spacebook Cowboy", "Paradise Deams" (Co-written with Dawn Saint Pierre), and Opener on the album, "Dark Eye Licks". Incredible alternate string tunings are created to enhance the tonality & power of Saint Pierre's guitars. The show features the very best in guitars of choice: Martin J-28LSE six string grande jumbo baritone guitar and Martin J-40-12 twelve string grande jumbo guitar both installed with twin acoustic electric Fishman "true mic" matrix systems. Master guitars are produced through the Fender Twin Acoustasonic SFX amplifier in sound surround.
ANNOUCING SEVEN NEW SHOWS BY SAINT PIERRE:
ALSO FEATURING: NAME THAT TUNE SPECIAL PRIZES "A California Fun Audience Game"

The Beatles RB Show featuring Tribute To The Beatles. The arrangements are enhanced with unique alternate rhythm, rock, and blues... It's a delightful collection of the most R&B melodic Beatle Collection ever. Hear the blues scale distinction in famous Beatle songs come alive again with crystal clear stories. Beatles RB is presented by Saint Pierre*** with amazing master guitar and vocal arrangements for all to enjoy. Special guest appearances featured in this show. Two Special Martin guitars are featured in this performance including Martin 12 string J-40-12 Grande Bout Guitar, the "Gold Keys" model, and the famous classic Martin D-35 six string. Experience the Music with the Beatles RB Show!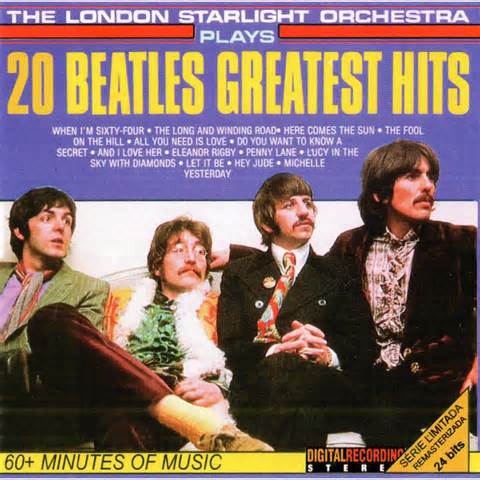 The Rolling Stones RB Show (Like You Never Heard Them Before) RB Rock Blues, RB Rhythm Blues. Get ready to win prizes and name that tune. The selection of these song arrangements will blow you away. And such an honor to the stones! Original enhanced contemporary new arrangements of their gold record award songs.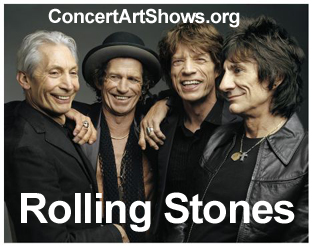 The Million Dollar Record Show:

Classic Platinum Records: 50's 60's 70's 80's
These songs are arranged with new contemporary RB Rhythm & Blues, RB Rock & Blues, and guitar string perfected mastery. The famous records include

Willie Nelson, Elvis Presley, Hank Williams Sr., Johnny Cash

, and many other outstanding performers. It's a real trip down "Memory Lane" with contemporary completely new enhanced arrangements in a new sound, blues scales, and rhythmic wonders.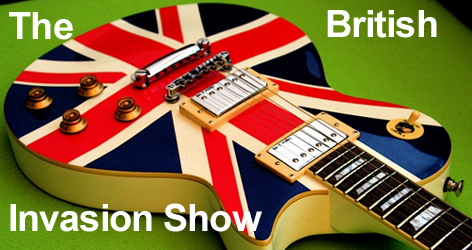 The British Invasion RB Show. A performance with Rockin' Blues Rhythm & Blues arrangements that are unique redesigned alternate versions of all the British songs that we have all come to know and love... A delightful collection of the gold & platinum record artists like "The Rolling Stones", "Donovan", and "The Beatles".. Hear the blues genre in these famous British songs that took over the USA in the 60's, 70,s, and 80's. British Invasion RB RB is presented by Saint Pierre***

The Original Love Story Show is a humorous array of original songs. Truth sometimes hurts... Truth can also make you smile. The experience of life will take you to familiar places with this presentation of Saint Pierre's songs & original sexy arrangements. Get ready for an amazing journey... and mastery of his guitar works in sound surround state of the art audio & lighting systems. Original songs include: Maybe Baby Blues ::::: Eye Of A Storm ::::: Working Girl ::::: Sagebrush Cantina Blues ::::: Getting Into My Heart ::::: Kissing On The Streets Of L.A. and many more. The show is a trip through Saint Pierre's entertainment world with New England roots, and his California Fun pleasures. All audiences will find this show entertaining to the highest degree!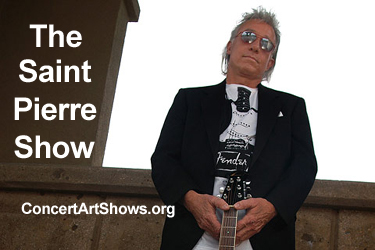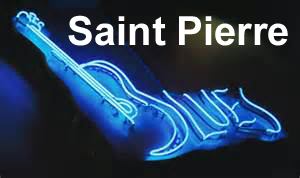 The Water To Wine Christian Music Show This is our new Faith-Based show featuring Christian performers with amazing arrangements. Saint Pierre presents his grand performance of World Class Easy Rock hymns. CDs are available with his songs. Special appearance includes special guests. Proceeds benefit Christian artists & Kid artist student scholarships. Virtual fundraising shows are sponsored by the community of local Churches and local Christians. Amazing performers and "cutting edge" Christian music. Unbelievable!!! Christian Entertainment at it's BEST...Wow!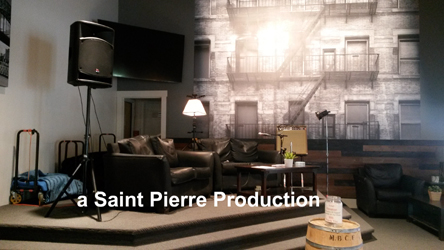 SAINT PIERRE AND FRIENDS: We are pleased to announce Saint Pierre's recent tour for the expansion of our FREE Student Scholarship Program in the arts. Join me on this incredible journey to make the world a better place to live for our next younger generation of kids 9- 19 years old. Concert Art Shows is in great places for great people! >>>See The Worldwind Tour Music Video