>>>See Our Student TV Show >>>Saint Pierre Music
CONCERT ART SHOWS:
Due to the world crisis of Covid-19, our non-profit has impacted deeply. Ventura County Health Officials have allowed us to begin shows again. We need your help. >> make Donation here We are proud to present our non-profit organization 501 (c) (3) since 2009. We are planning to celebrate our 12th Anniversary soon. Every show is top level entertainment for the worthy cause that benefits the artists and helps needy kids! Audiences relax and enjoy our art exhibits and live performances.
All donations go to needy kids for scholarships through alternative accelerated education in the visual arts & music arts. These are extraordinarily gifted youth that are 9- 19 years old. The shows
feature emerging opportunities to introduce gifted entertainment to the community. The demographic of fans, friends, family, and concert-goers extends from Los Angeles to Santa Barbara. Our main base is primarily from greater Ventura County. We hope that you enjoy our next event. Thank you for your support.
>>>See The Kids >>>See Our Free Student Scholarship Programs

Thursday May 20th 5:30pm- 8:30pm
The Saint Pierre Master Guitars Show
WINCHESTERS On Main Live Music Dinner Show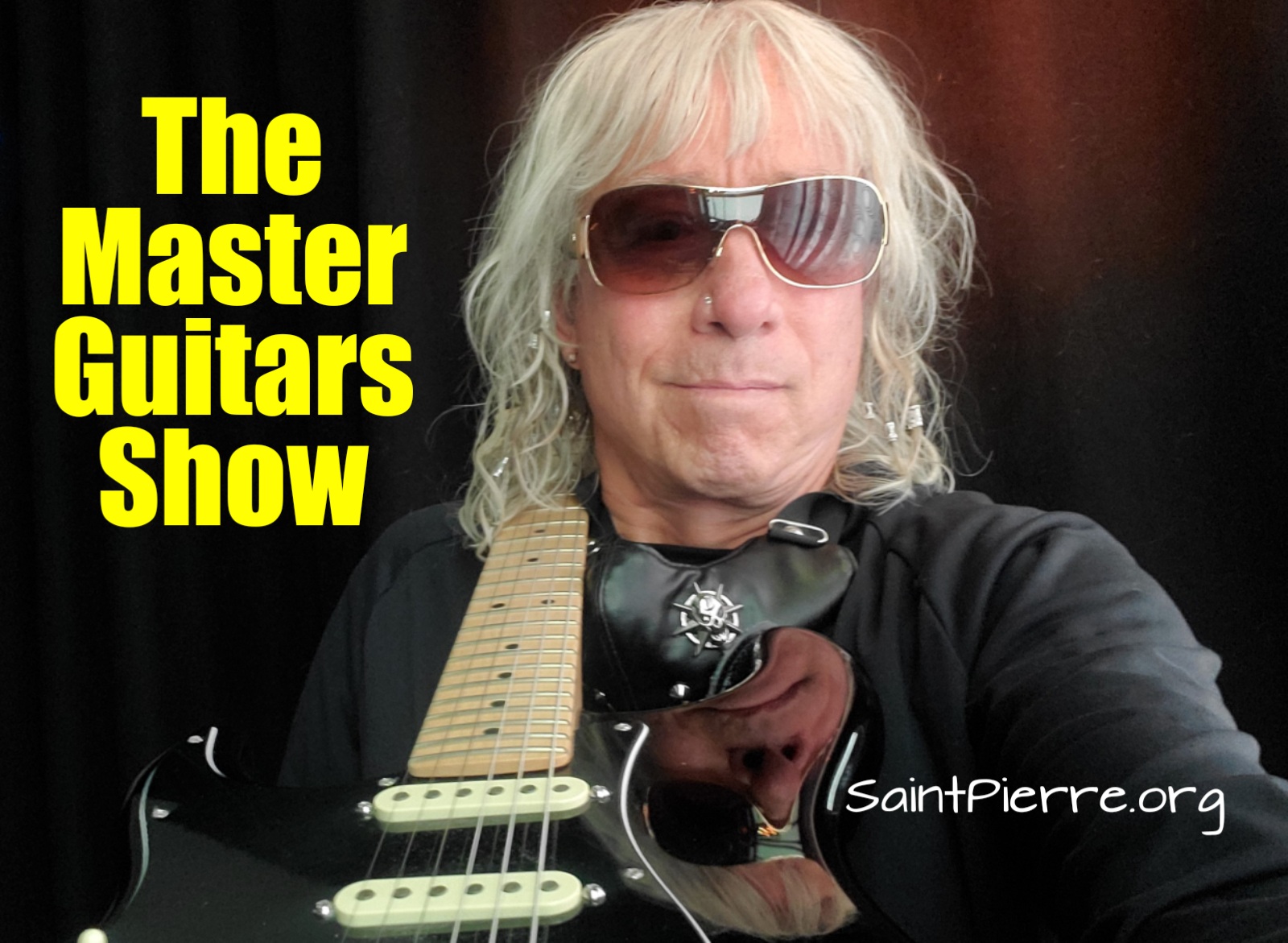 Saint Pierre presents OUTRAGEOUS ENTERTAINMENT: The Master Guitars Show. Experience Psychedelic Nostalgic Songs You Love, a non- stop music experience. Winchesters provides a safe place for all patrons. The tables are cleaned, sanitized, & spaced perfectly; so everyone feels confidently safe. Masks are required, except at your table. Enjoy the warmth at your private table with heaters on a cool night.The owners of this awesome restaurant (JR & Sam) are your restaurant hosts.

Saturday May 22nd 11am- 1pm
The Saturday Morning Brunch Guitar Show 11am- 1pm
Featuring Saint Pierre At The Harvest Cafe
175 South Ventura Avenue Downtown Ventura
("Seating Outdoors On The Avenue")
>>>Directions To Harvest Cafe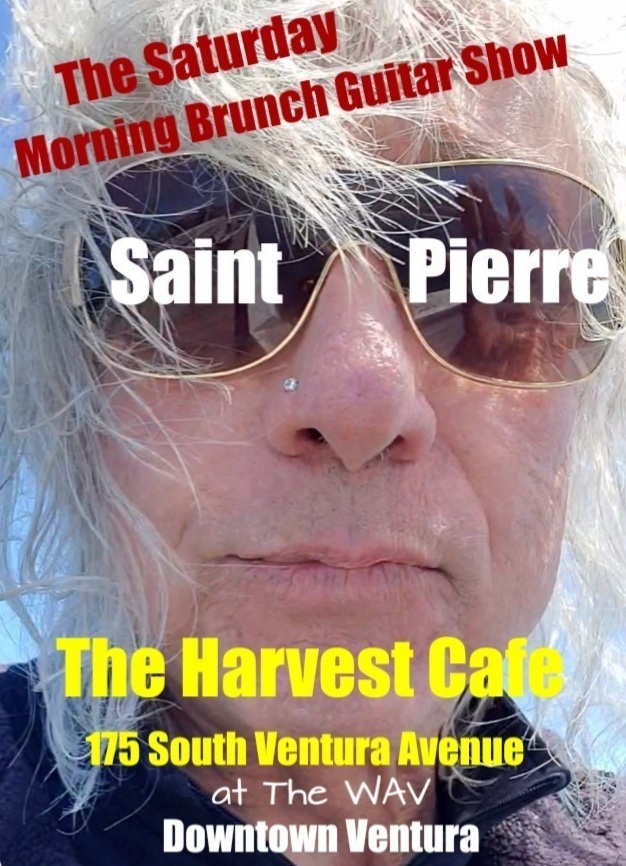 >>>Check Out The Harvest Cafe Saturday Morning Guitar Brunch Menu

Saint Pierre Music Video "Ambient Muse"