The Concert Art Series 2016- 2017
"An Expression Of Art And Music"
CONCERT ART SHOWS: We are proud to present our non-profit organization 501 (c) (3). Every show is top level entertainment for the worthy cause that benefits the artists and helps needy kids! Audiences relax and enjoy our art exhibits and live performances. Donations go to needy kids for scholarships through accelerated education in the visual & performing arts. These extraordinarily gifted youth are 9- 19 years old. The shows feature emerging opportunities to introduce gifted entertainment to the community. The demographic of fans, friends, family, and concert-goers extends from Los Angeles to Santa Barbara. Our main base is primarily from greater Ventura County. We encourage all to come enjoy the events. Thank you for your support. >>>See The Help The Kids Cause >>>See Our New Student TV Show
>>>Click Here For Saint Pierre Music >>>Click For "Top Best Bands List"
Downtown Ventura. First Friday October 7, 2016 6pm to 9pm
INTIMATE PARTY FIRST FRIDAY INVITATION: Saint Pierre @ the WAV
New Guest Performers
Eclectic Party Friday Studio 218
RATING: ☆☆☆☆☆
Celebrate this great night! Host Saint Pierre welcomes you to this amazing studio & music art exhibit with some of the most interesting art creativity. Enjoy one of the best times out. You will experience the artistic environment of relaxation. See Ventura's $69 Million Dollar Community Art Center:
Come to The WAV 175 S. Ventura Avenue Studio 218, Ventura, California 93001
(corner Thompson & Ventura Ave Downtown) Working Artists Ventura).

RSVP limited seating (805) 479-4000
>>>RSVP For This Event
>>>See 50% Off Art Sale
NEW ROCKIN' ROADTRIP TOURS WITH US
check out the Getty Museum & Griffith Observatory: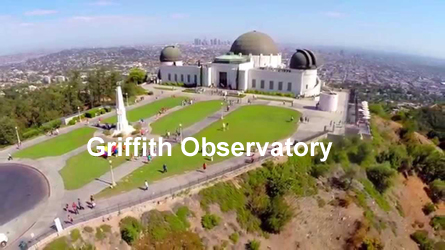 VENTURA TOUR BUS Griffith Observatory: 10:30am-5:30pm on Thursday Oct 27, 2016. $40 includes bus & planetarium show (Lunch is extra charge) limited seats book early since it will fill up.
>>>Tour Griffith Observatory
>>>About Griffith Observatory
VENTURA TOUR BUS Day at the Getty Museum: 8:30am-5pm on Wednesday Oct 12, 2016. $30 person (non Ventura resident $33) (Lunch is extra charge) We have our own historian tour guide for this cool trip! Limited seats available, book early since it will fill up! >>>RSVP For The Getty Tour >>>About The Getty
VENTURA TOUR BUS Day at the Huntington Museums & Gardens: 9am-5:30pm on Wednesday Dec. 7, 2016. $55 person (non Ventura resident $60.50) (Lunch is extra charge) Our private historian tour guide, Maryanne Irving, plus a local Huntington docent will lead us on a tour of the library, art collections and gardens estate. Explore on your own with lunch at one of the on-site cafés. Join Saint Pierre on this cool one time in a life time AMAZING ROCKIN' DAY trip! Limited 9 seats available, book early since it will fill up! >>>RSVP For The Huntington World Class Tour
>>>About The Huntington Museums & Gardens

>>>See OUR POSTER LOCATION SPONSORS

***Saint Pierre appears courtesy Of Green Light Records

Concert Art Shows
a Saint Pierre Production
In The Cultural Arts